KEYNOTE SPEAKERS
Johan Lundén, Volvo Group
Leading the energy transition with our customers in focus is the title of Johan Lunden's keynote speech. Johan Lundén is heading up the Project and Product Strategy Office at the Volvo Group, which has a key role in the transformation of the Volvo Group to a provider of fossil-free transportation. The function is responsible for translating society, customer and market requirements into future products, services and system solutions, and defining the technical roadmaps of the Volvo Group. Johan Lundén has extensive experience from a long international career in the automotive industry. He is a commissioner in the Energy Transitions Commission, a member of the Board of Lindholmen Science Park AB and Chair of the collaboration hub MobilityXlab. Johan Lundén will talk about change, innovation and the importance of accelerating innovation through partnerships.
 
Professor Katherine Richardson, University of Copenhagen
Human-induced climate change reduction through design is the title of Katherine Richardson's keynote speach. Katherine Richardson is a professor in biological oceanography at the University of Copenhagen, leader of the Sustainability Science Centre and a principle investigator in the Center for Macroecology, Evolution and Climate. Her research focuses on the importance of biological processes in the ocean for the uptake of CO2 from the atmosphere and how ocean biology, including diversity, contributes to ocean function in the Earth System. Katherine Richardson was Chairman of the Danish Commission on Climate Change Policy that reported in 2010 and presented a roadmap for how Denmark can become independent of fossil fuels by 2050. She is at present a member of the Danish Climate Council and was a member of the 15 person Independent Group of Scientists appointed by Ban Ki Moon to draft the 2019 UN Global Sustainable Development Report. She is or has been a member or Chair of numerous national and international committees and organisations relating to science policy and/or sustainability. She is currently co-chair of the Northern European Sustainable Development Solutions Network (SDSN).
Dr Anna Sandberg, Volvo Cars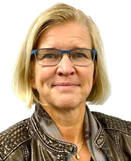 Becoming complexity experts is the title of Anna Sanderberg's keynote speach. Anna Sandberg is heading up the Continuous Improvement & Change unit targeting Product Creation within Volvo Cars. Her main focus is directed towards transforming the company towards agile ways of working and assuring continuous improvements as a result of the increasing product complexity. Anna is also an Associate Professor (docent) at the University of Gothenburg and has previously worked for the telecom company Ericsson where she has been involved in similar efforts.  Anna is using all kinds of change tactics and 'doing whatever it takes to make it happen in practice' since illusionary change only results in blaming agile itself.
Professor Marco Cantamessa, Politecnico di Torino
Shaping the future through Design is the title of Marco Cantamessa's keynote speach. Marco Cantamessa is Professor at the Department of Management and Production Engineering of Politecnico di Torino, where he teaches Management of Innovation and Product Development. His research interests have covered the fields of design, product development and manufacturing systems engineering. He has been a founding member of The Design Society, serving on its Board of Management from 2000 to 2005, and on its Advisory Board from 2006 to 2017.
Over the years, he has been extensively involved in entrepreneurship and technology transfer, as Chairman of the Board and CEO of I3P, which is one of the leading European university incubators, President of PNICube, the Italian association of university incubators, non-executive Chairman of the Board of Neva Finventures S.p.A., the corporate venture capital arm of the Intesa Sanpaolo Bank. He is currently serving as non-executive Chairman of the Board of Compagnia Valdostana delle Acque S.p.a., one of the main renewable energy companies in Italy.
Dr Anders Forslund, Heart Aerospace
We are proud to announce that you will meet one of the more interesting entrepreneurs in Sweden, Dr Anders Forslund. Anders is the founder and CEO of the electric aviation company Heart Aerospace. Heart's mission is to create the fastest, most affordable and sustainable transportation for regional travel to every corner of the world. https://heartaerospace.com/
Invited Speaker during the Opening Session
Darja Isaksson is director general of Vinnova, Sweden's innovation agency, and serves as a member of the Swedish government's National Digitalization Council. As the founder of two agencies, she has worked in business and product development for clients such as Sony Ericsson, Ikea and Husqvarna. She has served as adviser to the prime minister's Innovation Council, been recognized as one of Sweden's most powerful opinion-makers by financial magazine Veckans Affarer and was named one of the world's 100 most influential people in digital government by the website Apolitical.